Parties, celebrations and festive gatherings are a proven way to boost the company morale, recognize landmark events and achievements, as well as salute fellow employees and colleagues.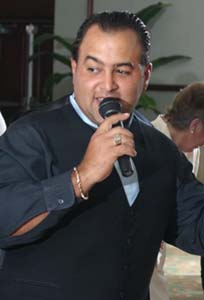 Let me help your company celebrate its successes, both big and small. Your corporate events require experience, skill, a vast musical repertoire, and professional showmanship to be successful.

I have the right music for all your corporate events and I am very experienced in how to best provide great service for your corporate affair. From Frank Sinatra to 50 Cent and everything in between, I know the songs to get the party started and to keep it going all night long!

Contact me...